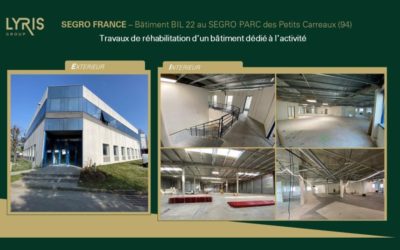 SEGRO France, accompanied by its ETYO Project Management Company, has renewed its confidence in the LYRIS group for the ICPE compliance and rehabilitation work on its "BIL 22" building dedicated to the business, consisting of 4,500 m² of warehousing and 2,000 m² of...
read more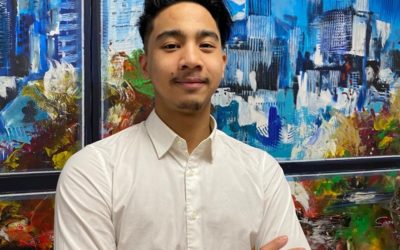 Maxime joins the team as an apprentice economist and will assist Rémi FERNANDES in the price study of warehouse and logistics park projects.
read more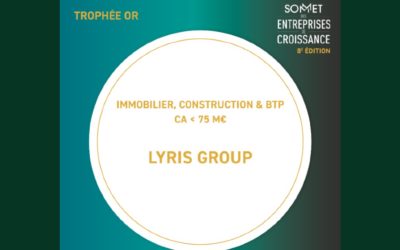 The LYRIS Group is proud and honoured to have been awarded the Golden Trophy 2021 of the SEC Growth Companies Summit in the Real Estate, Construction and Public Works category. This award aims to reward French growth companies whose strategy combines innovation, job...
read more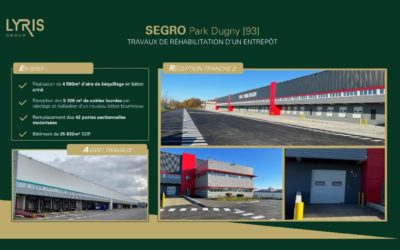 The LYRIS Group, accompanied by SIDEL INGENIERIE, has delivered the second phase of the renovation works of SEGRO Park in Dugny (93)! The main elements of this mission of rehabilitation of a warehouse are the following: Construction of 4,500 m2 of reinforced concrete...
read more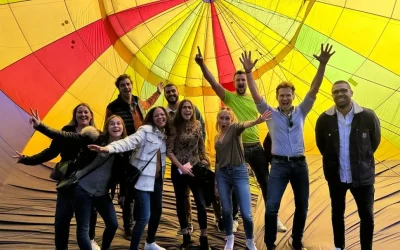 For the first time since the health crisis, the LYRIS Group organized a two-day seminar for its teams. For our teambuilding activities, we chose the outdoors and adventure, with a hot air balloon flight and forest survival tests at the Espace Rambouillet, particularly...
read more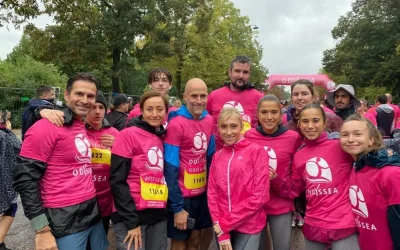 As part of the annual Pink October campaign, the LYRIS Group mobilized on Sunday morning for the fight against breast cancer by participating in the 5 km race organized by Odysséa Organisation in Paris, which brought together 11,000 participants. With a team composed...
read more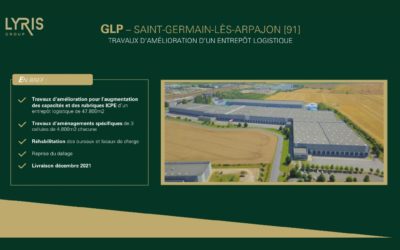 GLP, accompanied by its Project Management Company NR CONSEIL, has entrusted LYRIS, acting as General Contractor, with the improvement work on its logistics warehouse located in SAINT-GERMAIN-LES-ARPAJON (91), south of Paris. The improvement works for the increase of...
read more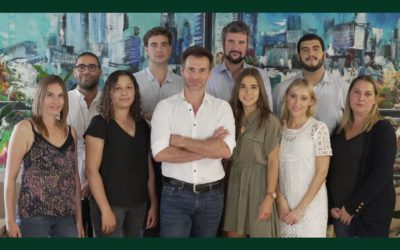 2021 is a particularly structuring year for LYRIS. It is an opportunity to adapt our organization and strategy and to improve the composition of our team. The founder Rodolphe SEYNAT remains as President of the Group, Mathieu CLOCHE takes the position of General...
read more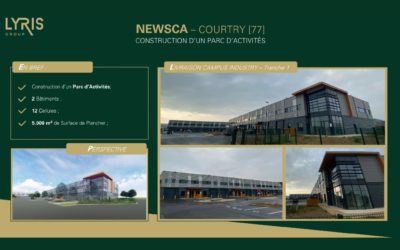 As part of its partnership with NEWSCA-SAS, the LYRIS Group has delivered 12 business and office units in the commune of Courtry, which have already been taken up. This carefully designed park, imagined by AXiomE Architecture, offering more than 5,000 m2 of floor...
read more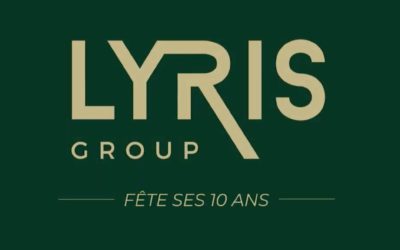 10 years ago, Rodolphe SEYNAT founded the LYRIS Group. LYRIS is a team of about ten employees, united and fully committed to the success of its customers' projects, with a turnover of nearly €42 million in 2020. Thanks to your trust, LYRIS, in 10 years, has assisted...
read more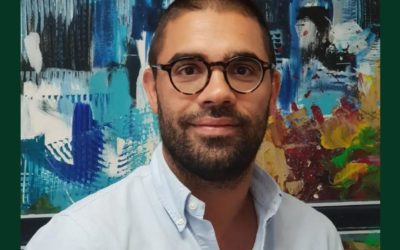 Guillaume joins the LYRIS Group's Implementation team as Project Director. With a background in engineering from Cesi, he has worked for a major company in the sector, mainly in the management of large-scale projects. We are very happy to welcome Guillaume to the team...
read more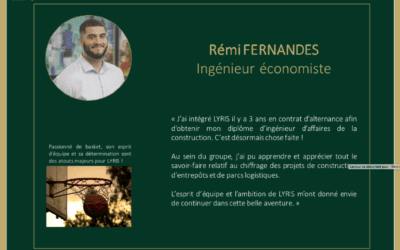 After 3 years of work experience within the LYRIS Group, we are proud to welcome Rémi Fernandes as an Economist within the framework of a permanent contract. We also congratulate him for obtaining his diploma of business engineer of the construction obtained within...
read more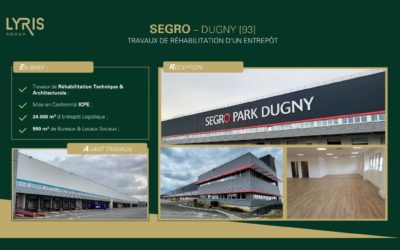 SEGRO France entrusted the LYRIS Group, at the beginning of the year, with the technical and architectural rehabilitation and compliance with ICPE standards of its logistics building of 24,000 m2 of warehouse space and 900 m2 of offices and social premises located in...
read more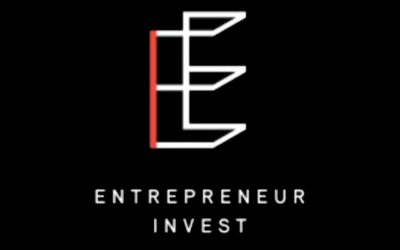 €15m transaction carried out as an Owner by Out (OBO) Limited dilution for the founder, who remains the main shareholder New step in the acceleration of LYRIS' development, 10 years after its creation LYRIS is building a first OBO thanks to a bond...
read more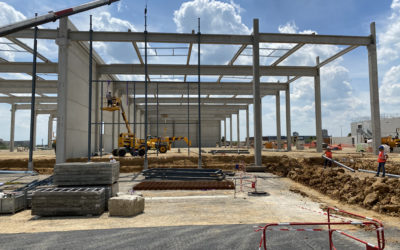 After a little more than 11 months of work, LYRIS delivered a new logistic warehouse located in Garancières-en-Beauce about 4 months ago. This development, with a total surface area of 16,500 m², has been awarded BREEAM environmental certification at the VERY GOOD...
read more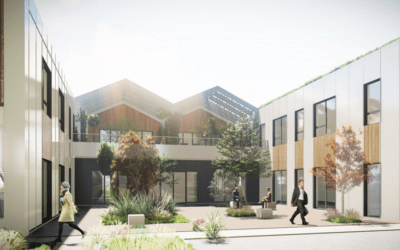 Delorme Coiffure & Beauté, a family business specialising in the distribution of products, equipment and furniture for hairdressing, bearding and beauty salons, has entrusted the LYRIS group with its construction project located in CROISSY BEAUBOURG on the new ZAC de...
read more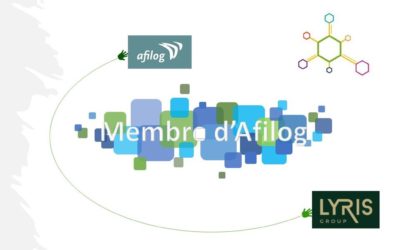 The LYRIS Group is proud to announce its co-option into the great Afilog family. This initiative is part of our 2021 vision, which is resolutely focused on sharing, exchange and technological innovation in the logistics segment in which we have been working for 10...
read more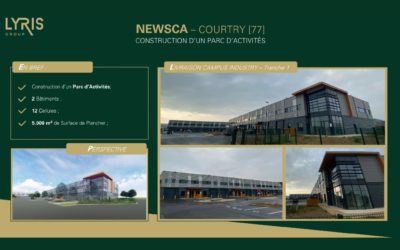 LYRIS starts the year 2021 with the delivery, on behalf of FINANCIERE ID, of a logistics building located in Garancières-en-Beauce. This 16,500 m2 facility is now ready for operation and will handle the logistics for Guerlain perfumes. The project has received BREEAM...
read more
Subscribe to our newsletter to be informed of our news